News, Applause, and Accolades
Each day, we are discovering that less is more when it comes to swimming pool and spa chemicals. We take a look at recent media coverage and hear what the experts are saying about ultraviolet disinfection. Prepare yourself.
BREAKING NEWS:
A Wall Street Journal Article highlights UV Systems by SpectraLight Technologies in both the print and online editions.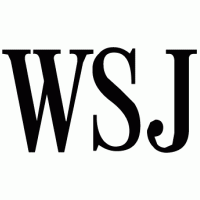 The article released Wednesday (Aug. 24) highlights SpectraLight as a fast growing manufacturer of ultraviolet pool systems.
Article Excerpts:
Lynn Trahan [SpectraLight Customer], a homeowner in The Woodlands, Texas, says he was turned off by how saltwater pools still use chlorine and picked UV-light technology when he revamped his home pool three years ago. Now, he uses only 0.2 part chlorine per million parts water—down from 1.5 ppm previously—as an added disinfectant in the water. "It's crystal clear," he says.
Daniel Lee, chief executive of Georgetown, Texas-based SpectraLight Technologies Inc., which manufactures UV-light generators, says sales have more than tripled over the past two years.
Tom Lachocki, CEO of the National Swimming Pool Foundation, a nonprofit that funds pool research, says about 80% of new, large water parks and aquatic facilities feature UV-light generators.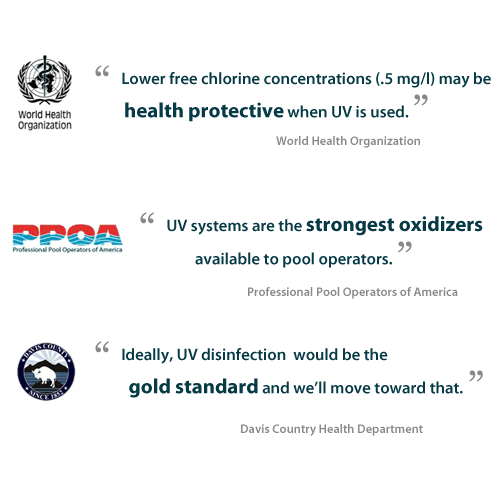 Recent Media Coverage on Chlorine
World's Leading Experts Applaude UV Disinfection
Kent Williams, Executive Director, Professional Pool Operators of America
Lewis Garrett, Director of Health, Davis County Health Department
World Health Organization: Guidelines for Safe Recreational Water Environments P.64
World Health Organization: Guidelines for Safe Recreational Water Environments P.xx
World Health Organization: Guidelines for Safe Recreational Water Environments P.39
World Health Organization: Guidelines for Safe Recreational Water Environments P.68
World Health Organization: Guidelines for Safe Recreational Water Environments P.109
Professional Pool Operators of America
Professional Pool Operators of America
Centers for Disease Control and Prevention
More Ultraviolet Accolades
Aquatics International
Pool & Spa Marketing, April 2010
Cryptosporidium Blog
Scientific American
More on the Dangers of Pool Chemicals
Swimming Science Journal
Swimming Science Journal
New York Times
Organizations Currently Using UV Pool Disinfection
Indiana University
University of Buffalo
Arcata Community Pool
Children's Specialized Hospital
University of Maryland-Baltimore County
Indiana University